Cooperatives Provide Vital Lifeline for Rural Americans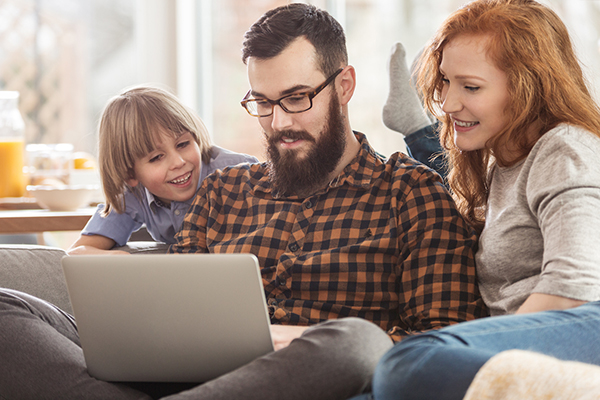 The COVID-19/Coronavirus pandemic has closed workplaces and schools across the country while moving the office and the classroom into our homes for the foreseeable future. Now more than ever, we are aware of the importance of broadband connectivity in rural areas.
In our digital society, broadband is no longer a luxury. High-speed internet connectivity is a necessity, as important as electricity and running water for rural and urban communities alike. Unfortunately, broadband is not available to every community in the United States. The Federal Communications Commission collected data that shows that 26.4% of rural Americans lack access to broadband compared to only 1% of urban Americans.
A number of electric cooperatives across the country have made great strides in closing the digital divide for rural Americans. One such cooperative, Co-Mo Connect based in Tipton, MO, has managed to bring high-speed internet (up to a gigabit) to all of its members. Co-Mo Connect is also currently working with city governments and neighboring co-ops to help bring broadband connectivity to more homes in surrounding rural areas.
Rural remote workers and students who have broadband access have the freedom to adapt and the ability to remain productive and continue their studies, even in the worst of times.
Amy Huddleston, a Co-Mo Connect subscriber living in rural Missouri describes it this way, "I'm currently taking courses in a Registered Nurse program from home via Zoom and YouTube," she said. "I'm about to start virtual simulation clinicals (during the coronavirus pandemic). While I am completing my studies online, I also have two teenagers who are taking online classes and streaming movies. I'm so glad I don't have to worry about our internet connection. Co-Mo keeps us connected while others with slower internet complain of issues. I smile and can be secure in the thought that our connection is keeping up."
Those rural students and employees without broadband connectivity, however, find themselves at a sizeable disadvantage.
Dr. Gretchen Guitard is the superintendent of a rural school district in Jamestown, MO. At this time, only a portion of her district is served with high-speed internet by Co-Mo Connect. She knows first-hand the difference between those who have broadband and those who don't, as well as the overall importance of connectivity for all students.
"We are moving into an unprecedented time in our educational arena, where we now need to provide instruction to all students in a virtual environment," said Guitard. "The struggle some families have (in their student's studies) is due to unreliable broadband strength or a complete lack of internet connectivity. Our students deserve to learn and function in the digital world. We appreciate the interest and support of Co-Mo Connect, who is providing broadband improvements to the rural community."
The effects of the coronavirus pandemic on our businesses and schools will eventually pass. But even after the pandemic has subsided, this event will have turned a spotlight on a critical gap in broadband connectivity for our country's rural areas. Moving forward, we must strive to address the lack of high-speed internet in these communities.
Cooperatives building a broadband network throughout rural America is a model that works. With the support of programs like the FCC's Rural Digital Opportunity Fund and the USDA's ReConnect Grant and Loan program, more and more electric cooperatives can meet the broadband needs of their consumers.
"We are extremely grateful to FCC Chairman Pai; Secretary of Agriculture, Perdue; and all the legislators who voted to fund these programs," Said Aaron Bradshaw, CEO of Co-Mo Connect. "Their efforts to support the cooperatives as they once more bring much-needed services to rural residents are helping to modernize and transform the economy and lifestyle of rural America."
---
Gene McCoy
Gene McCoy is the current Marketing Coordinator for Co-Mo Connect in Tipton, MO.